Description
Mobile & fixed Single Post, Car Lift
Mobile car lift is a smart solution to create more parking room or display your beautiful project cars, mobile Parking hoist is suitable for workshops & home garage ,if you a have limited space, now you have the safe solution and affordable.
This is a unique single post hoist specially designed with a capacity of  2.5  and  3 ton capacity if  bolted down to the concrete floor, also electromagnetic solenoid locking/unlocking mechanism that provides a super safe and much easier to operate.
Minimum Height is just 100 mm  that is perfect for the low and race cars , easy accessible arms that can be drive on  from both sides therefore, The New jackaroo Mobile car lift is absolutely handy that will save you parking space.
Unique heavy-duty caster designed for easy relocation and manoeuvring around fitted with 2 stage heavy-duty swing arms provides ability to place a wide range of vehicle.
you can also buy this product on Ebay.
Dimension: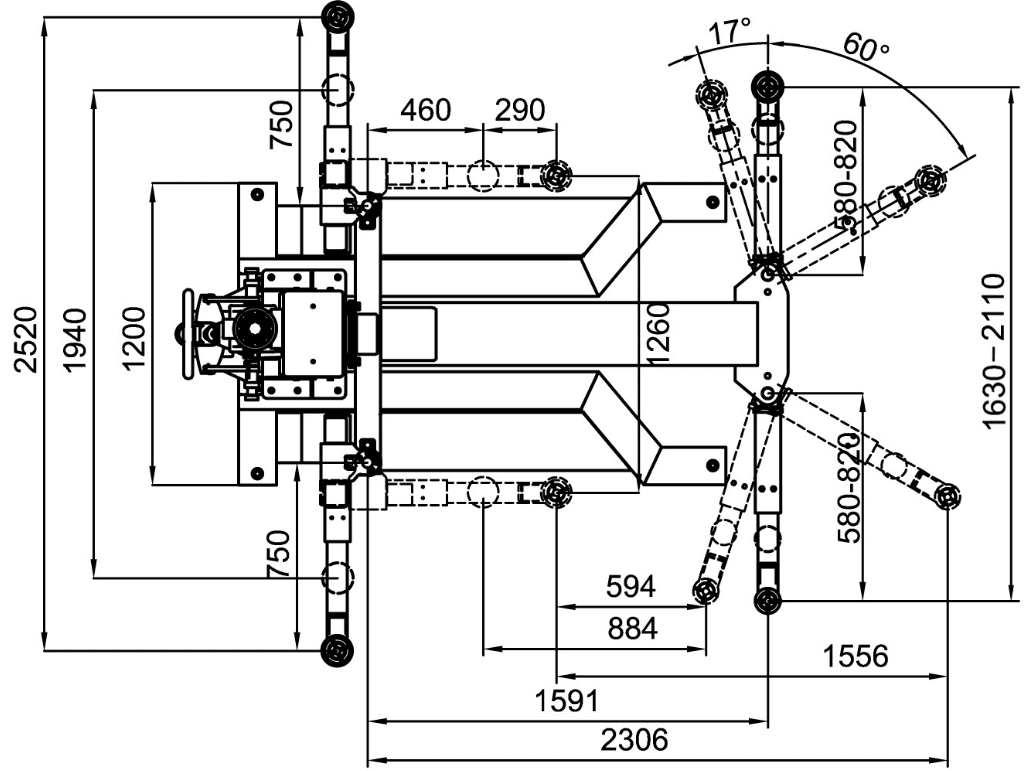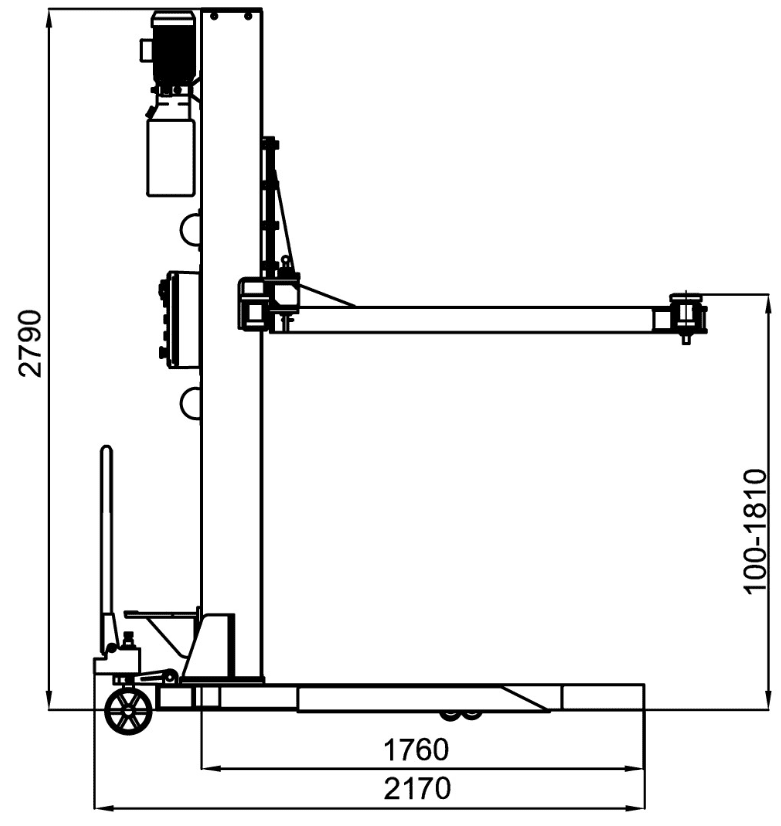 Standard Inclusions:
single post lift
Motor Unit
Control Box
Mobile Kit
screw-up adjustable lifting pads (4pcs.)
A set of 4 x 70mm adaptor
15 Amp, Single phase Australian Standard Plug fitted
Manual Book
Features: 
Lifting capacity 2500-3000 kg (3000kg if bolted to concrete floor)
Top built quality with CE-certificate
chain driven Hydraulic cylinder for powerful lifting
Adjustable lifting pads
Telescopic lifting arms
Mechanical safety-locks
Electric locking/unlocking mechanism
A Mobile unit that also can be bolted to the concrete floor
Low profile arms, just 100 mm entry level
Accessible from both side
Heavy duty 2 stage swing arm that can fit most of the cars
Technical Data
Lifting capacity  2500-3000 kg
Max lifting height 1810 mm
Low lifting point 100 mm
Power supply 240 V
15 AMP
lifting time: 50 S
Lowering Time: 60 S
Weight 866 kg
Note, Just special Hydraulic Oil recommended