Description
 4 Post Hoist 4.5 Ton:
4.5 Ton 4 Post Hoist , 415V  Elector -hydraulic four post lift with 24V safe operating control box and Air Release unlocking mechanism.
Suitable for Professional General Repair Workshop
Emergency lowering valve in case of power outage
Optional Upgrade to be used for  Wheel Alignment by adding hydraulic Jacking beam and turntables.
The 4.5 tonne four post Hoist can lift everything from passenger cars to transporters
you can also buy this product on Ebay.
Dimensions: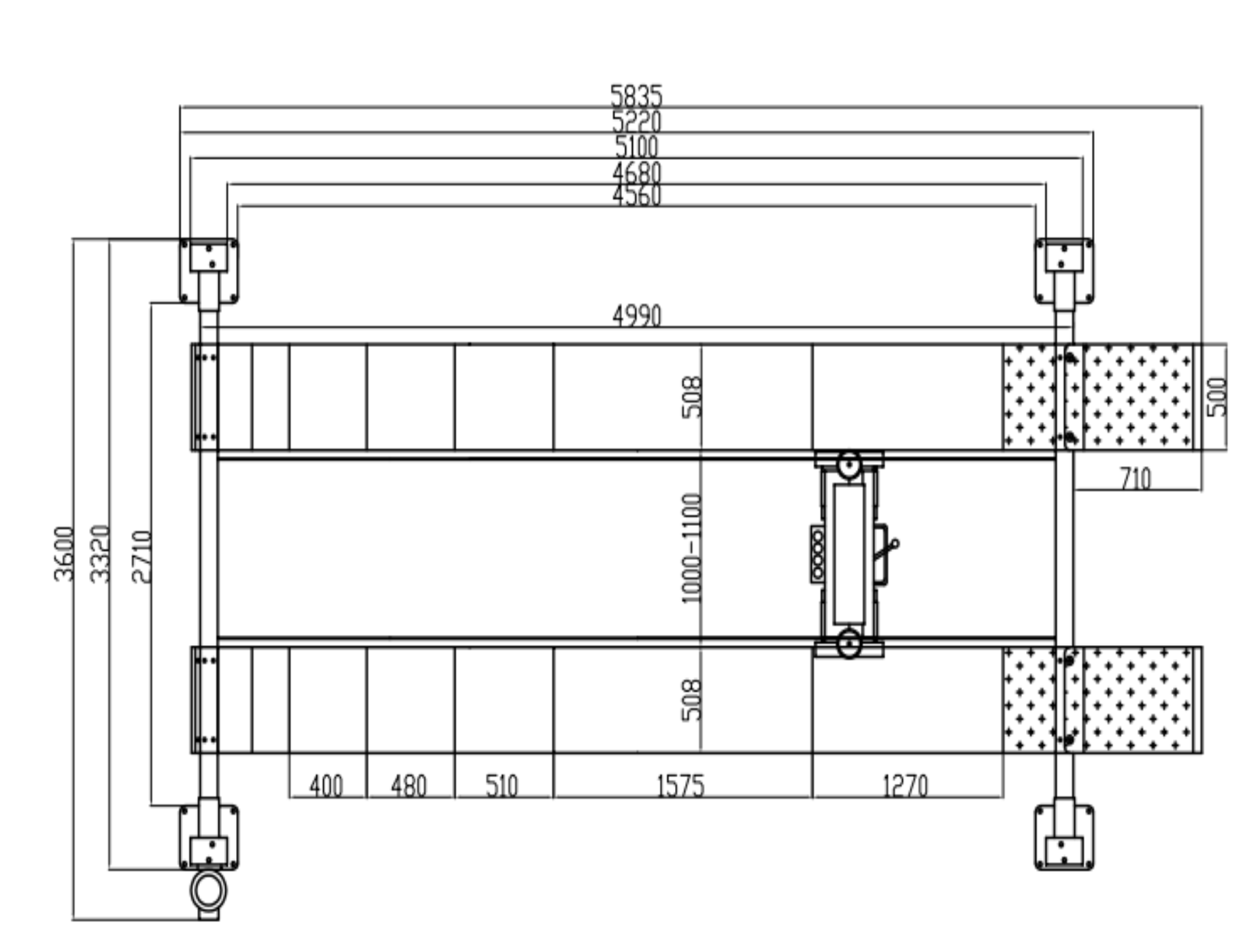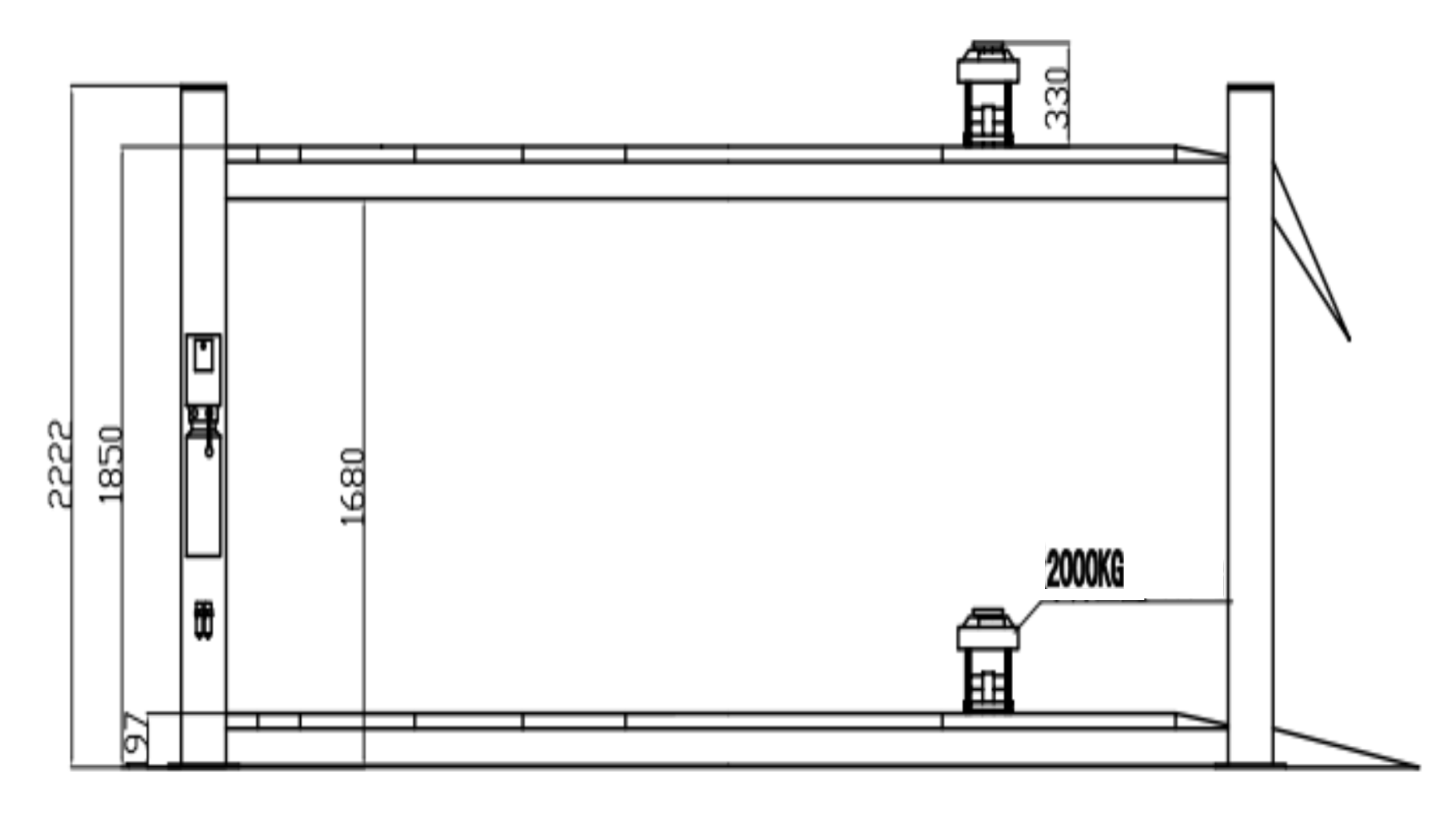 Standard Inclusions:
Four Post Lift Incl. motor unit, ramps
24V safe operating control box
Anchor Bolts
Oil return pipe
rolling off stopper plate
Operating and maintenance instructions
CE-certificate
Optional: Sliding Beam Jack
Warranty and what it covers:
3 – 5 years  warranty (please check terms and conditions)
Features: 
Lifting capacity of 4500 kg
Max.  Lifting height 1850 mm
suitable for Car Workshop
Control Box:

Up
Down
Buzzer
Light
Emergency Stop
Power Switch
Height Limit Switch 

Explosion-proof valve, for extra safety in case of brokerage 
Top built quality with CE-certificate
3 phase power
Powder coated
Technical Data:
| Lifting capacity | 4500 kg |
| --- | --- |
| Max lifting height | 1850 mm |
| Min lifting height | 197 mm |
| Platform length | 4990 mm |
| Lifting time | 50 sec. |
| Power supply | 415 V / 50 HZ |
| Weight | 1300 kg |