Auto Body Repair & Detailing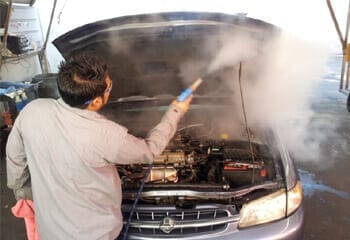 Supply a complete & simplified operation
Steam is now a vital part of the automotive repair industry. Optima Steamer leaves no residue and makes a car dried almost instantly, avoiding the hassles of clean-up and waste-water maintenance.
Optima Steamer also speeds up the cleaning process by easily reaching nooks and crannies while providing cleaning inside and outside to your vehicle! By washing cars efficiently, Optima Steamer is an ultimate time-saver and a great way for auto-body shops to stay focused on the task at hand instead of unnecessary cleanup.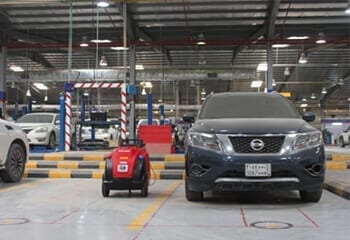 Help a clean automotive facility to give a good impression on customers
With Optima Steamer, as a one-stop vapor steam cleaning system, you can easily remove a compound in the tightest cracks and crevices. The machine can not only wash a car's exterior, but also its engine compartments, its undercarriages, and even its interior without damaging them.
Optima Steamer not only cleans cars, but also keeps your shops in spotless condition. Remove grease residues, oil stains, and other blemishes of your equipment to maintain your shop to be clean.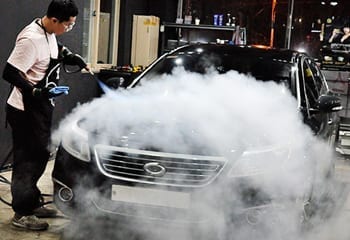 Provide premium car detailing services and maintain your shops without spots
Optima Steamer enables auto detailers to detail cars by using the steam of high pressure. A cleaning job with steam usually requires no pre-soaking, chemical use, or labor of intensive scrubbing. So, it makes a cleaning process healthier and quicker. The steam of high pressure also neutralizes the germs and bacteria in your cabin. As the cleaning method of steam uses little water (less than 3 liters per service), it becomes an eco-friendly cleaning solution.
Contact
Need Advice? Just give us a call!
1300 082 002