Description
  Jackaroo 2 post Hoist 4Ton Base Plate 
,Safe and affordable, Double side manual unlocking mechanism, single phase, light Commercial & home garage
Jackaroo 2 post Hoist 4T base plate, good value product for workshop & ideal for home garage, Double side manual locking system , adjustable lifting pads and height adaptors applicable . Hydraulic anti- burst valve  for extra Safe operation.
Professional workshop Grade 2 post car hoist With safe 24V control box, solenoid release switch is also available.
NOTE,  Jackaroo Floor Reinforcement Plates available if your concrete floor doesn't have enough strength & thickness to install heavy 2 post hoists.
you can also buy this product on Ebay.
Dimension: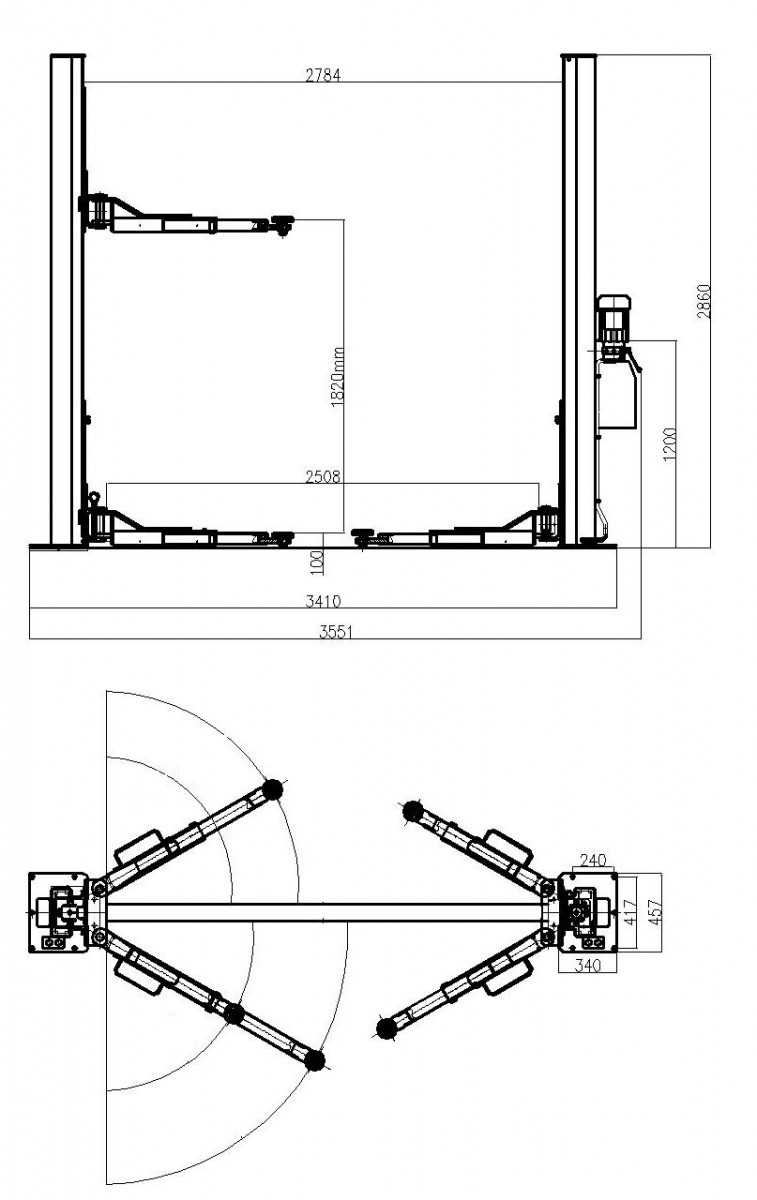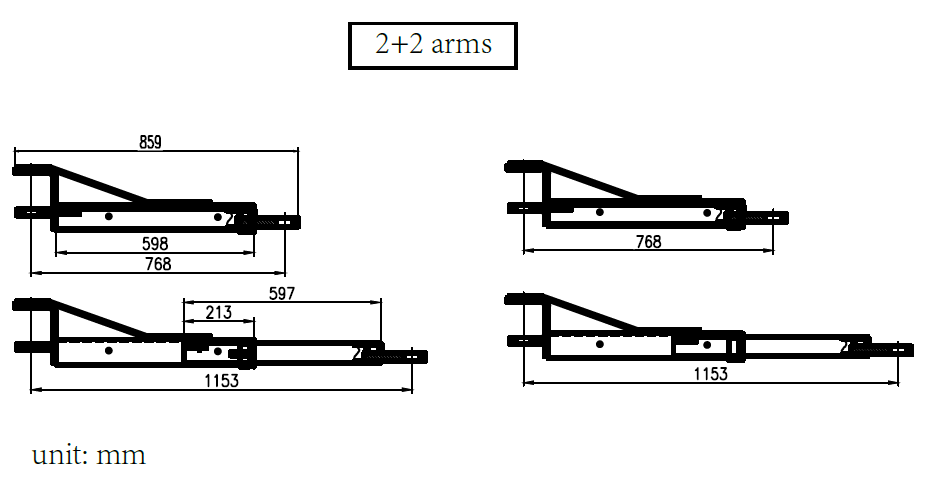 Standard Inclusions:
Two post Hoist incl. power unit
Double Screw up Lifting Pad
Heavy Duty Anchor bolts. ( 10 PCs)
A Set of Height Adaptor (4 x 70mm)
Tool Tray & Tool Box ( 4 Sets)
Door protection
Foot Protection
Manual Book
Features:
4000 kg capacity
8 bent design for extra strength
Lift height 1820 mm
Heavy Duty Box Base Plate
Australian standard (safe work NSW)
Hydraulic anti- burst valve  for extra Safe operation
Power supply  240v /50Hz
Double oil sealing Piston makes maintain pressure and no oil leak
6mm Carriage thickness
14 mm integrated carriage base
Limit switch to avoid beyond lock range
foot protection
2 hydraulic cylinders for less wear and tear
Automatic arm lock device
Synchronization through steel ropes
2 stage telescopic arms
Technical Data
Lifting capacity  4000 kg
Max lifting height 1820 mm
Low lifting point 100 mm
Power supply 240 V
15 AMP
lifting time: 50 S
Weight 645 kg
Note, Just special Hydraulic Oil recommended