Steam Car Wash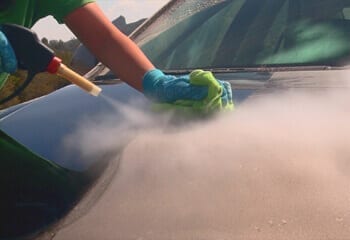 Make your car gleam with steam!
The steam generated by Optima Steamer is hot enough to lift off any grease and soil and produces enough pressure to break down dirt, dust, and mud efficiently. In less time than a traditional steam car wash, it not only thoroughly washes your vehicle outside, but also sanitizes the interior and refurbishes greasy engine parts anew. It can even also reach the narrowest spaces and fittings that would otherwise be completely inaccessible with a pressure washer.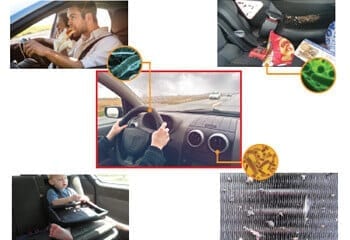 Drive a clean & hygienic car!
Steam cleaning is scientifically proven to kill all known bacteria and mold. So, it provides you with the most meticulous job out there! Did you know that microscopic parasites are found living on all textiles and fabrics inside cars? By steam cleaning, you can rest assured that your car remains free of mites, parasites and other allergens!
Environmentally friendly
A steam cleaning machine uses a small amount of water and chemicals to wash the entire car and use 100% natural detergents to minimize negative environmental impact. And the environmentally friendly feature of steam sterilizes and deodorizes cars! This is the most special cleaning method on the market today.
Contact
Need Advice? Just give us a call!
1300 082 002