 Automotive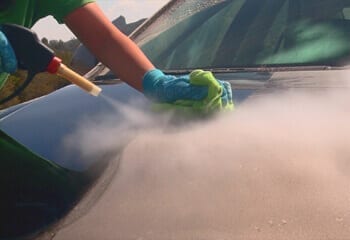 Make your car gleam with steam!
The steam generated by Optima Steamer is hot enough to lift off any grease and soil and produces enough pressure to break down dirt, dust, and mud efficiently. In less time than a traditional steam car wash, it not only thoroughly washes your vehicle outside, but also sanitizes the interior and refurbishes greasy engine parts anew. It can even also reach the narrowest spaces and fittings that would otherwise be completely inaccessible with a pressure washer.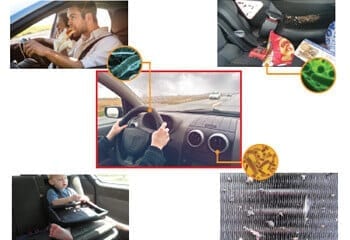 Drive a clean & hygienic car!
Steam cleaning is scientifically proven to kill all known bacteria and mold. So, it provides you with the most meticulous job out there! Did you know that microscopic parasites are found living on all textiles and fabrics inside cars? By steam cleaning, you can rest assured that your car remains free of mites, parasites and other allergens!
Environmentally friendly
A steam cleaning machine uses a small amount of water and chemicals to wash the entire car and use 100% natural detergents to minimize negative environmental impact. And the environmentally friendly feature of steam sterilizes and deodorizes cars! This is the most special cleaning method on the market today.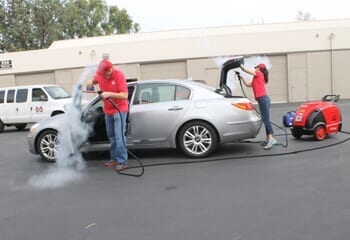 Unrestricted mobility
If you've ever been disappointed by a conventional steam car wash or had to wait in long lines for your turn, Optima Steamer would be a perfect solution for you.
The mobility due to its all-in-one system allows the customer to wash and detail anywhere and everywhere without the hassle of visiting a car washing outlet and with little to no waste-water run-off.
Comprehensive car cleaning services at your doorstep!
Now, it is becoming a global trend to get your car washed by on-demand, Smart App-based mobile car cleaning services. Once you make an on-line booking via Smart App., a mobile van will drive all the way to your location and take care of your car while you go out. Optima Steamer enables car cleaners and detailers to take their business even on the road with less initial investment and high return on investment.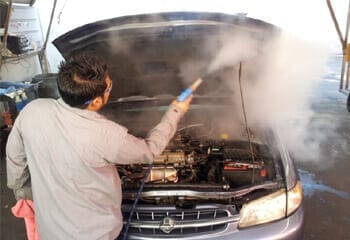 Supply a complete & simplified operation
Steam is now a vital part of the automotive repair industry. Optima Steamer leaves no residue and makes a car dried almost instantly, avoiding the hassles of clean-up and waste-water maintenance.
Optima Steamer also speeds up the cleaning process by easily reaching nooks and crannies while providing cleaning inside and outside to your vehicle! By washing cars efficiently, Optima Steamer is an ultimate time-saver and a great way for auto-body shops to stay focused on the task at hand instead of unnecessary cleanup.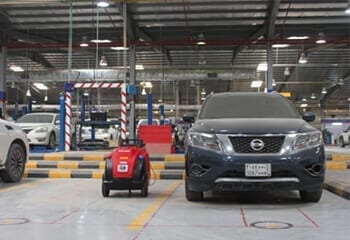 Help a clean automotive facility to give a good impression on customers
With Optima Steamer, as a one-stop vapor steam cleaning system, you can easily remove a compound in the tightest cracks and crevices. The machine can not only wash a car's exterior, but also its engine compartments, its undercarriages, and even its interior without damaging them.
Optima Steamer not only cleans cars, but also keeps your shops in spotless condition. Remove grease residues, oil stains, and other blemishes of your equipment to maintain your shop to be clean.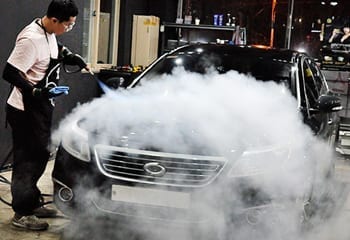 Provide premium car detailing services and maintain your shops without spots
Optima Steamer enables auto detailers to detail cars by using the steam of high pressure. A cleaning job with steam usually requires no pre-soaking, chemical use, or labor of intensive scrubbing. So, it makes a cleaning process healthier and quicker. The steam of high pressure also neutralizes the germs and bacteria in your cabin. As the cleaning method of steam uses little water (less than 3 liters per service), it becomes an eco-friendly cleaning solution.
On-the-spot, All-in-one
Reduce working hours by finishing a cleaning job with just one machine that does it all! Optima Steamer eliminates the need for chemicals and provides an effective sanitization for the inside and outside of a vehicle. With no waste-water or overspray, you may effectively clean an entire vehicle where it rests at your dealer shop!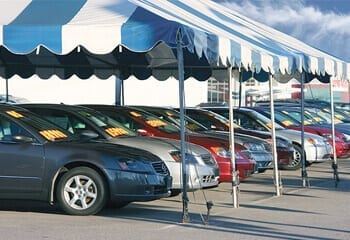 Provide a quick and healthy cleaning
For selling a car, it is important to keep the exterior and interior of a car clean and hygienic. Compared to a conventional cleaning method, Optima Steamer eliminates bad smells, leaving the surfaces dry quickly. So, the vehicle can be back to its routine operation immediately. With its high temperature (178°), Optima Steamer guarantees the complete elimination of bacteria, lurking germs as well as pests and fleas that can hide away inside chairs and upholstery.
There is little or zero need for chemical detergents which make passengers free from toxic exposure to chemical residue.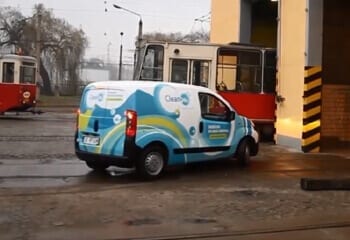 Steam is incredibly effective at cleaning and sanitizing the interior of vehicles, buses, trains and more.
Optima Steamer also is effective in cleaning big vehicles such as buses and trains because it reduces its cleaning hours with steam. It eliminates the hours of using chemicals and provides an effective sanitization for the entire vehicle. With no waste-water, you may easily clean an entire vehicle where it rests at your dealer shop.
Safely remove layers of debris and mold
Most powerful boats and sail boats are made of fiberglass, finished with a gel-layer coating that can be easily stained and damaged with conventional cleaning chemicals. In addition to the oxidizing of the gel-coat, the wooden and metal surfaces require cleaning regularly – the battle to keep rust & rot at bay is constant. The damage from water intrusion creates cracks or mold in some areas hard to reach. Vapor steam with its moderate pressure and temperature is the best tool for boat cleaning and prepping jobs. The light pressure of Optima Steamer penetrates and safely blasts away debris from surfaces. Food Processing
PWG PLEDGES A GREEN FUTURE OF THE CLEANING INDUSTRY WITH OFFERING OPTIMA STEAMER CLEANING FOOD PROCESSING INDUSTRY
The company is a manufacturer of "green" products who takes pride in quality products that help our customers not only succeed but also conserve natural resources and protect the environment.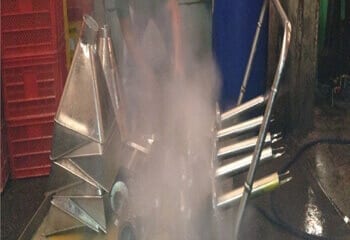 Total sanitation
The "superheated steam" produced by Optima Steamer sanitises and eliminates hazardous food-borne bacteria. Most of pathogens are known to be eliminated at 78°C. Optima Steamer is able to constantly produce its hot dry steam ranging from 100~135°C at the nozzle tip, ensuring total sanitation of unwanted micro-organisms. The machine is an efficient and nontoxic cleaner that leaves no chemical residue and is very good for getting inside the carcass in areas where chemical treatments may not penetrate.
Clean and sanitize hard-to-reach areas
If your preparation area is getting old with scratches, dents and visible cracks or rusted and is the pitted areas allowing food particles to be trapped and bacteria to multiply, it may be impossible to clean the area by using the method described in your SSOP. Rather, the steam cleaning might make the area "clean enough".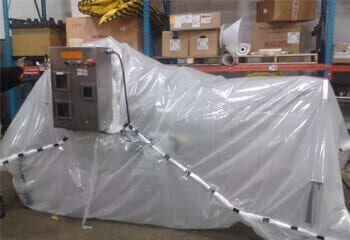 Lean sanitation
Food industry professionals are often caught in the middle of the competing demands of ensuring a thorough sanitation cycle and reducing downtime.
Optima Steamer has the ability to rapidly remove soil and provide a sanitized surface throughout the production operation, without major interruption or extensive cleanup that accompanies the more traditional wet cleaning about such equipment.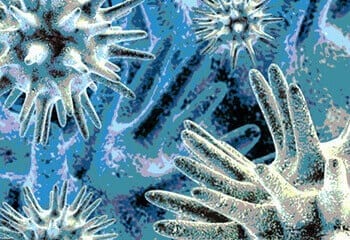 Decontaminate biofilm-forming bacteria
Food-contact surfaces such as conveyor belts, crevices, gaskets and dead spaces, as well as some areas difficult to clean and sanitize, may harbor biofilms. Bacterial cells in biofilms may be resistant more as much as 500 times to sanitizing chemicals than free-flowing or suspended cells of the same species.
Optima Steamer has the ability to rapidly eliminate microbes, food substances and food pathogens from surfaces and equipment which are difficult to remove. Winery & Brewery
PWG PLEDGES A GREEN FUTURE OF THE CLEANING INDUSTRY OFFERING TO WINERY & BREWERY INDUSTRIES
The company is a manufacturer of "green" products who takes pride in quality products that help our customers not only succeed but also conserve natural resources and protect the environment.
Thorough sanitation via dry steam
Optima Steamer is ideal for wine industry, making the cleaning operations throughout the facility simply and more effectively.
Its true dry steam is vapor, which travels much faster than liquid water and reaches deeply into the harborage areas and wood pores of barrels. This allows satiating thoroughly, killing Brett, Zygo, tartrates, and as countless other micro-organisms.
Eco-friendly solution
The overall reduction of water in a cleaning cycle means that less waste runs into a waste water treatment or into the sewer facility, which can result in millions of dollars of additional revenue opportunity as well as savings through reduced water consumption.
Commercial Cleaning
PWG PLEDGES A GREEN FUTURE OF THE CLEANING INDUSTRY
The company is a manufacturer of "green" products who takes pride in quality products that help our customers not only succeed but also conserve natural resources and protect the environment.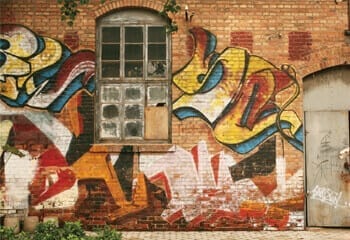 Optima Steamer to make your cleaning much easily
The graffiti, unwanted tagging, and marking on the street posts, bulletin boards, and building walls tend to spread like a virus. It is a big job to remove layers of layers of paint and tagging by a conventional cleaning method. The job is extremely laborious, difficult and also very inefficient, usually leaving the surface wet and damaged. With the variety of accessories available for Optima Steamer, remove them quickly without excessive water and chemicals.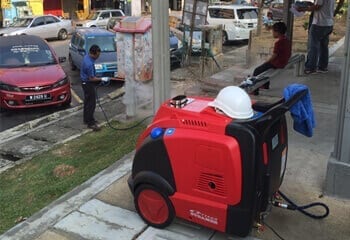 Hassle-free cleaning system
Without chemicals and intensive scrubbing, Optima Steamer removes graffiti and tagging by using much less water than conventional methods. Its heat and pressure of steam break them up, resulting an easy removal and an overall quicker cleaning process without damaging the original material.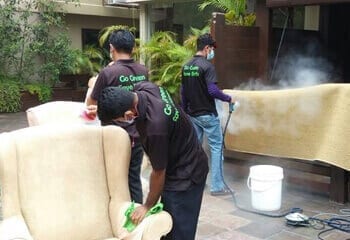 A professional cleaning solution to help prevent harmful bacteria
Bacteria are everywhere, but some areas are more likely to breed harmful bacteria. Dust mites, allergens, and bacteria are all seeking asylum in your mattresses and carpets. As you clock in your 8 hours of sleep, you are also breathing in allergens that can cause asthma. The most common one found in mattresses is Staphylococcus. The Daily Mail also reported that UNICEF'S research indicates the sofa arms are contaminated 12 times more than the average toilet seat.
Optima Steamer specializes in deep cleaning, sanitizing, and deodorizing with chemical-free approach, leaving no water residue behind. Facility Maintenance
Commercial Steam Cleaning Machine, Optima Steamer
Diesel or electric , Super Heavy Duty Steamer Machine
2 Operators can work at the same time without loosing power or Temp
Optima Steamer specialises in deep cleaning, sanitising, and deodorizing with chemical-free approach, leaving no water residue behind.

SJE company is a manufacturer of "green" products who takes pride in quality products that help our customers not only succeed but also conserve natural resources and protect the environment.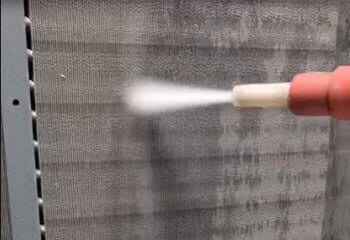 Why should clean coils?
The dust trap, soil, grime, and other troublesome deposits of its cooling coils reduce the heat transfer efficiency of a HVAC system. If the coils are dirty, the airflow of the system becomes blocked and the system requires the Air Handling Unit blower to draw more energy as it tries to move air through the clogged coils. This also creates some additional strain on the condensing system. The additional strain results in the loss of efficient cooling throughout the occupied space and lessens the life of the system components.
Although a coil may look clean on the surface, the majority of the debris could be logged within the coil. What most people see is an accumulation of dust on the fins that are designed to protect the coil.
So, coil cleaning will ensure efficient air flow through the Air Handing Unit to help for optimal system efficiency.
A blocked coil to cause various problems
There occurs moisture that can result in microbial (mold) growth.
There is some clogged condensate drain to causes standing water.
The standing water allows microbes to grow to be distributed through the air duct system.
There occurs a sandwich wrapping thickness of debris on a coil to increase energy consumption up to 20%.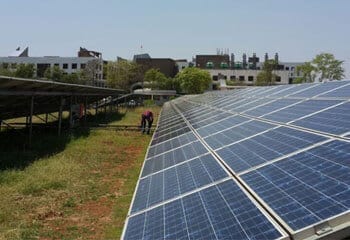 Why should make solar panels clean?
Solar panels are designed to absorb sunray as a source of energy for generating electricity or heating.
Due to an angle of solar panels, they are more prone to drop birds. Just rain does not wash away the dust, dirt, remaining of bird dropping on a solar panel. The build-up of dust, dirt, pollen, bird dropping and other debris reduces the amount of light hitting the panels and adversely affect optimal Solar Panel Efficiency.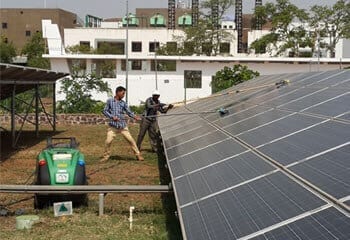 Cleaning the solar panels operating for 15 months has made their output of electricity double.
Rain is not a satisfying way of cleaning solar panels. Solar panels that were cleaned professionally had a 12% higher output of electricity compared to those cleaned by rain. This literally means that they will generate 15-25% less electricity, which you will have to source from the utility company at their price rates. This easily adds a couple of years on the payback time. So it is important to clean solar panels in order to protect and maintain your investment.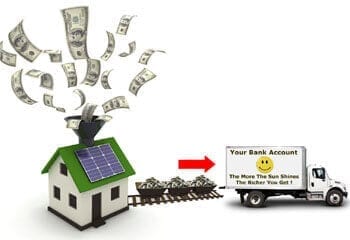 Provide an green solution for the green technology
Solar panels does not have any moving parts, which is why there`s not a whole lot of maintenance to take care of. However, its cleaning should be an important method of maintenance of solar panels. Optima Steamer doesn't make wastewater or overspray. Also, it is very effective way of cleaning for solar panels. Weed Removal
Nowadays, the weed removal in an urban area is usually carried out by any responsible authorities/organizations using a variety of harmful chemicals.
These chemicals usually corrode the surrounding area and ultimately harm the environment. Optima Steamer generates hot steam which bursts the cells of the plants and sterilizes the soil. This leads to the restriction and stunting of new growth. This is achieved without harm to the surrounding vegetation by using a directional spray gun. This machine is also able to disinfect general urban areas.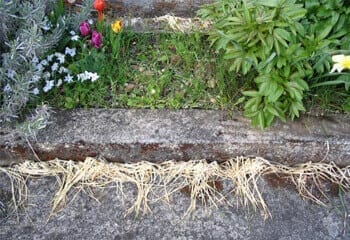 Key Features
The steam injected into soil cooks the roots and kernels of weeds in seconds
No special training required to use the machine
Little to No wastewater
Portable/Mobile
Non-Toxic, Chemical-Free Cleaning System
Eco friendly and safe for the environment
Now more than ever, steam cleaning is fast becoming the non-toxic cleaning method of choice in many health-conscious environments, and there are plenty of reasons why.
The fact that the steam's extreme heat slays the bacteria, germs, mould, dust mites, and more – using only water, rather than harsh chemicals or abrasive cleaning compounds that you would typically use with other more traditional cleaning solutions is likely to be the number one reason.
Plus, unlike those traditional cleaning methods that can do you and the environment more harm than good, the fantastic thing about using steam to clean is that you can use it on just about any surface in virtually any location – why because it effectively trades heat for chemicals without sacrificing strength.
Remember, you might not be able to see viruses, bacteria's, mould, mildew, etcetera, but they are everywhere around you, in your home, kitchen, office, commercial space, your car and even on your boat. But, with the help of heat and moisture, steam deodorizes and sanitizes naturally and eliminates these nasty elements, so protecting you and your family from any harm.
So why settle for just clean, when you can have a clean, healthy, sanitised environmentally friendly location – all thanks to the Optima industrial steam cleaning machine?
Considered to be the world's best-selling professional steam cleaning machine, the super versatile, lightweight and incredibly flexible Optima steam cleaning machine, is delicate enough for the most sensitive surfaces, but more than tough enough to get the job done.
The Optima Steamer uses advanced leading-edge technology to deliver powerful and continuous dry steam, making sure you always stay in control and with no water waste or overspray you can get finished in half the time of a conventional cleaning machine.
Available exclusively from Pro Work Gear here in Australia, the Optima Steamer is available in two models and two formats, and these include the 240-volt XD and the larger XE 18K, which is available as either 3-phase 200-volt full electric or mobile diesel unit. Weighing in at between 93kg and 85kg with a water tank capacity that ranges from 36-litres up to 72-litres (which is perfect for water restriction areas), these 'bad boys' can be up to a working temperature of 178C in just 4 -8 minutes. Each machine comes with a 20-metre flexible steam hose and a whopping 10-metre power cable, confirming that flexibility and ease of use are very much at the core of the Optima Steamer.
But, it doesn't stop there, the ergonomically designed gun and the total portability of the Optima Steamer means you can easily get into any of those inaccessible and hard to reach places to remove dirt, dust, grime and grease both indoors and outside, so saving you time and money.
To learn more about the complete range of Optima steam cleaning machines or the services and equipment we have to offer here at Pro Work Shop Gear, call us on 1300 082 002 or email sales@proworkshopgear.com.au, we look forward to hearing from you.